Post by Brick9mm on Feb 28, 2019 10:35:55 GMT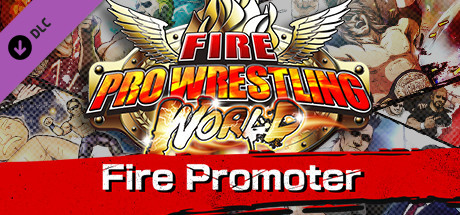 store.steampowered.com/app/775630/Fire_Pro_Wrestling_World__Fire_Promoter/
---
The long awaited FIRE PROMOTER DLC has finally arrived after many delays (remember when it was supposed to be out this time last year?) and the moment of it kicking and screaming its way into existence during the 12 or so hours after it was supposed to go up on Steam. I've been playing it for around 4 hours and have noticed a lack of a general impressions thread(though there is that highly entertaining 'Diaries' thread) so I thought, might as well start one.
I'll start with my personal thoughts.
While we expected a modern, barely updated version of the GBA version, at this point I'm thinking that it's quite an odd departure. Because, well, you can't actually play it
as
a booking game. The setup actively works against it. In the GBA game you had the option to start a promotion or to pick a pre-existing one and go from there. The "start a promotion" option being the challenge and the picking a pre-existing one being the "booking for the sake of booking" mode.
However, both the from-scratch and pre-existing promotion modes in the new Fire Promoter saddle you with a strange restriction; you can only start with 6 wrestlers. This coupled with the inane contract negotiation system (you can negotiate ONE contract per month, no more, no less, and if you fail, have fun waiting) means you cannot book for the sake of enjoying booking.
The resulting mode has a gameplay loop that resembles that of a phone game. You make money for the sake of spending money, and you spend money for the sake of making more money. 22 months in, my roster is still exceptionally small. I have close to a million dollars and nothing to spend it on besides upgrading equipment and inviting wrestlers to compete (for a single show). Yes, you can invite wrestlers an infinite amount of times, but can only negotiate contracts **once**.
Ultimately I think the gameplay loop in place is very sound. I didn't like the GBA mode yet here I am playing this mode for hours. But, the forced "6 wrestlers only" limitation displays yet another case of the dev team grossly misunderstanding the fanbase. There are so, so many people who want to book for the sake of booking, and stripping that away from the mode was a bad idea. I think the mode can be fixed very easily the way it is now, with only 2 changes;
1. Take away the 6 wrestlers limitation for "starting as a pre-existing promotion" mode.
2. Allow the player to negotiate contracts an infinite amount of times per month (but of course, only once per person).
There are of course other things I perceive as problems (the flawed sense of scale, for one) but these two changes would go a long way in fixing the major things working against one's enjoyment of this mode. It still wouldn't make it worth the $20, but y'know.
---
Right. That's what I think. What do you think?