Post by AFK Wrestling on Jan 27, 2020 20:07:43 GMT
I just started this on the first of the year,
so if anyone has any suggestions or recommendations, I'd love to hear them. :)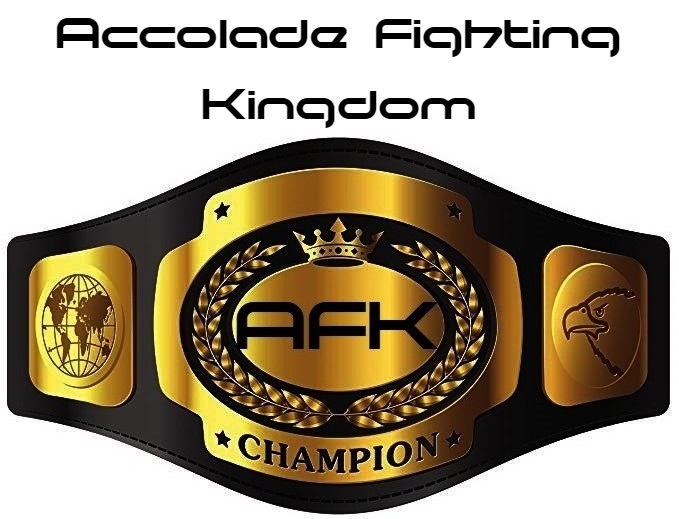 [
Join Guide
]
|
[
AFK Main Page
]
|
[
Roster
]
|
[
Twitch Channel
]
[
YouTube Channel
]
|
[
Discord
]
|
[
AFK Facebook
]
|
[
AFK Twitter
]
AFK, or the Accolade Fighting Kingdom, is an efed that is based on the Fire Pro Wrestling World game on the PC. Upgrading
your character is based around the time you spend on the Twitch channel to gain Streamlabs Loyalty Points/Twitch Channel
Points, to which you redeem to level up and improve your wrestler. The more time you spend on the channel when it's live
the more points you get to make your wrestler better and better. You can also use points to buy theme songs that play whenever
your character comes out, buy items from the Storefront that increase the stats of your wrestler, and anything more we can think
of along the way. But more than that, AFK is meant to be a fun, relaxing experience that allows you to chill and watch your
wrestler beat the snot out of others to your amusement.

I hope to see you there.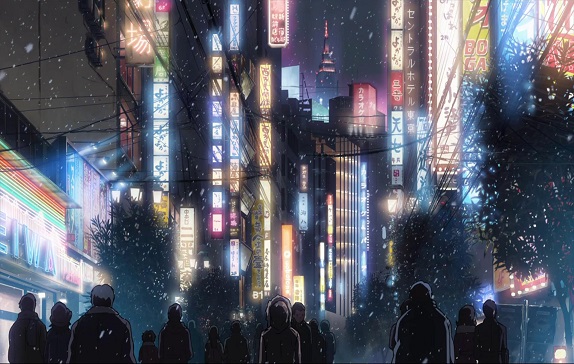 Welcome to The World of AFK, where wrestling is the way of life.
The concept of the Accolade Wrestling Kingdom is one that's been told over and over in any given world you may already be
familiar with; here wrestling is worldwide and accepted as one of the purest forms of strength and entertainment. The World
is built around the wrestling superstars that walk the hallowed walls of the arenas the AFK occupies, heroes to millions and
watched by billions. If you wrestle in the Accolade Fighting Kingdom, you are one of the best to ever live, and in these
battlegrounds your legacy will be forged. Think of it like the show Yu-Gi-Oh, where a card game seems to be the central focus
of most everyone's lives. Same thing here, except for wrestling.
You will meet and fight not only traditional wrestlers, but also ones who wear their personality on their sleeves, fighting
their battles in various costumes and eccentric attires that will boggle the mind and leave you wondering. You will see all
manner of fighters, some of who do not follow the line of what people would consider a 'normal wrestler'. While there are
boundaries, there are a few who live to push them to their limit.
To start, choose a wrestler that you love or best reflects your personality. They will be your avatar in The World, your
representative in The Ring. You will watch as they fight and in doing so you will help them grow stronger and stronger. Together
you will walk the path to becoming one of the greatest wrestlers of all time, strong enough to challenge those that sit at the
very top of The Pantheon; The World Council, a group of five wrestlers said to be blessed with God-like abilities and powers.
To even be in the ring with one of them is the greatest of honors, and just a chance to challenge one of them is considered to
be the final goal for many competitors.
There is no separation of genders; The World is a place where someone like Io Shirai is fully capable of Tomestone-ing Otis and
knocking him out cold, where Spike Dudley can out-wrestle and handily beat Hiroshi Tanahashi. The AFK is One Division and the
only 'separation' comes in the weight class of your wrestler and therefore what championship gold they can challenge for. Other
than that, your wrestler is free to challenge whomever they want and still have a decent chance of winning. Even if from a 'real life'
perspective there is no way Bayley could ever beat Brock Lesnar, in the AFK it's not over till that last bell rings, and the winner
is never guaranteed.
So let us build this World together, where we are the main attraction and the world revolves around the matches we have and the choices
we make. So suspend your disbelief and sit back and watch your wrestler dominate the masses.
We're waiting.
SHOWS, EVENTS and PPVs
Exhibition Matches
Not always linked with a video, these are events that happened that are of note but otherwise unable to be viewed.
These mostly include events that simply went on for too long and were unable to be uploaded to YouTube because it
would take days to do so.
Pay-Per-Views
PPVs will be held monthly and on top of whatever title matches will happen will usually feature a tournament, a
G1-type League or a rumble-type match to reward the winner with
two
Parameter Point that would be used to
instantly level up their fighter. As such these types of matches will be highly contested as everyone will be
clamoring for a way to make their wrestler more powerful.
The Endless War
The Endless War is a way to 'fill in the blanks' of streams, a way for people to gain the Channel Points they need
while being entertained by the spectical in front of them at the same time. In this mode the game will be set up in
a All Roster Royal Rumble. As such the match will go on for a super long time with how many wrestlers are on the
roster. With this setup the stream can be set up to go for long periods of time where members can stick around in
chat to farm the Channel Points they so need to level up and improve their wrestlers. Below is the Beta of what it
looked like in the beginning.
The Daily Battler
The AFK Battler Championship is defended every day, barring outstanding circumstances, in a Submission Battle Royal
with 8 people competing total. You can compete for it by cashing in Channel Points when they become available, but
don't be surprised if you don't hold onto it for a very lengthy period of time.
LONG LIVE THE BATTLERS
!!
Thursday Night Strife
The weekly show I would like to kick off once we get enough people on board. Below is a rough draft of what I would like
it to look like, with more improvements in terms of the quality of the opening video to more elaborate intros to the actual
match that's going on next. I don't have all the DLC for FPW yet, but I do plan on getting it sometime in the future, so
that's why the arena still looks a tad basic.