Post by Senator Phillips on Jul 16, 2018 22:37:28 GMT
***The Senator's Views on Fire Pro Boxing***
As anyone who has interacted with me knows, I'm a huge boxing fan. (No kidding, says the reader) When Spike brought S-1 Mode back in World, I felt obligated to make a set of some of the great heavies to promote the mode and subtly state my thanks to Spike for having restored one of my favorite modes. However, as I went along, I went from a small short term group into what I've dubbed Project Boxing, attempting to tell the story of boxing's modern history through Fire Pro. And at this point, I figured, why not write about it? What I do, what I like, what I don't like and what I would do if I could direct the team for a while.
Do note that this whole thing is a work in progress.
---
My basic edit philosophy for boxers
I want to make each fighter stand out individually, and to accentuate their unique qualities. I also want the fights to resemble highlight reels more than trying to replicate 1-1 simulations of actual fights. There is an important reason for this. As it is, S-1 does not have the level of complexity to properly mimic a real boxing match. While some would rather try to drag fights out longer to make for a more realistic approach and balance stats to maximize this approach, I would rather have shorter, more dynamic bouts that allow for the styles to stand out more. It should also be mentioned that FPW does not allow for proper weight divisions unless you want to make them completely incompatible with each other. And while I could understand people who would want that, one of the joys of FPW boxing is being able to match Floyd Jr against George Foreman from time to time. I always want each fighter to have something that sets them apart, whether it be a signature attire, or a unique rare one, an AI based quirk in their style, or so on.
Cliffs:
-Balance fighters directly within three artificially created weight classes, but balance the classes against each other
-Prioritize personality and uniqueness of each fighter
-Aim for abridged, but authentic fights that capture the essence of the sport
The three weight classes I use are roughly defined, and each one has its own parameter and logic guidelines that I follow to try to balance them properly against the others. The Heavies will have much higher percentages towards knockdown/combo strikes in front grapple, giving them more stopping power, and have higher body health. The lower divisions have more stamina and speed, and generally keep high Punch defense ratings when appropriate, to approximate technical defense.
*Heavyweight: Cruiserweight and up(CW being the classical weight for older heavies, anyway)
*Middleweight:Light Heavyweight to anything above Welterweight.
*Lightweight: Welterweights and below
I'll expand my actual settings for each weight class when I get some time to do so.
---
What does S-1 Mode get right? What are the most irksome flaws?
Within my self-imposed rules, it can deliver fun, fast boxing matches that manage to capture the spirit of a great fight in a fraction of the time. You can make different types of fighters and have them stand out fairly well, and the bigger sluggers do feel different from the smaller technicians. The AI can make different boxers even within the same size and basic approach feel fundamentally different, such as Willie Pep and Floyd Jr. It's well possible to achieve a decently accurate balance between fighters within their weight class, to have the right people win and lose more often than not, but not to such a degree that the fights become predictable.
Now, it doesn't come close to a full on boxing simulation, with the lack of complexity, and the impossibility to replicate anything approximating an actual punch count. Knockdowns can be a bit too much at times, and there just aren't enough punches or punch type moves in the game, forcing me to use a lot of substitute moves that don't always work as well as they should. There's a lot of things missing from the game, and it's too easy for a tiny lightweight to beat a hulking heavyweight. But with a few improvements…
---
Improvements that I'd make if I had a budget to put towards making Fire Pro Boxing even better:
Within my improvements, I have a few simple rules. I do not want to turn S-1 into something that goes beyond the basic tenants of Fire Pro. We're not making a Fight Night game here. Things should still be simplified and basic in approach. But within those parameters, I want to increase authenticity, allow for more real boxing strategies to be applicable, and to move closer to replicating the uniqueness of the greats, while adding a bit more personality to the proceedings.
*Weight Classes
Fire Pro does not do weight differences well for boxing purposes. 5'10, 238 lbs David Tua is clearly a S-sized fighter for his height, but a 6'1, 147lbs welter Thomas Hearns who should be M-sized in height, has to be carefully balanced against heavies. As it is, I will always err on the side of providing accurate height differences. But this does not need to be the case. Two simple solutions can be had here. First, size and weight class should be separated on the appearance select, and this is something that will benefit wrestlers like Yokozuna who should be G-sized, but was only 6'4, which lines up with M-sized height on my charts. I would also like more intermediate weight classes, especially one below L-sized, and at least two more female sizes. Finally, I want the weight classes to mean a bit more in S-1 mode, let the big guys have more power and less stamina than they do now, and vice versa. S-sided fighters should take longer to get guaranteed knockdowns on their basic strikes.
Cliffs:
-Separate fighter's size type from weight type
-Add more intermediate weight types
-Make weight types matter more in S-1
*Stamina
As it is, the Stamina system in Fire Pro is well tuned to pro wrestling, but not for boxing. Let it be said that I do not want, at any point, save perhaps for a rare CRITICAL sans knockdown, for a fighter in S-1 to go into the "bent over sucking wind" stance. However, I do think that Stamina can be better implemented, in a way that can both differentiate fighters better, and reward actual boxing strategy. In doing this, I would have stamina loss result in progressively slower movement, drastically so with anything below 10%, replicating big sluggish heavies better. I would also have successfully landed body strikes take a heavy stamina toll on the opponent, giving body punchers an added bonus for their relentless attacks below the shoulders.
Cliffs:
-Stamina loss = progressively lower movement speed
-Body strikes drain stamina
*Slipping and Blocking
Upper body defense is not really a thing in S-1. There is some auto blocking that takes place earlier in fights, but that fades away quickly and isn't player controlled. I don't mind keeping that. What I would like to add however, would be a block/slip button that would allow for a chance to trigger a quick sway animation that dodges all head strikes. This would be most naturally be mapped to the R1 3D Walk button, but only works if you're stationary. Holding the button puts the fighter in a block mode. Both Sway and Block percentages will be set as AI options in the initial neutral movement category along with the strikes, move forward, circle and back away options.
Basic controls for block/slip:
-Tap R1 at the point of impact: Chance to trigger a slip/sway animation
This is the riskier option, not just because it relies upon timing, but there should be a chance based off a new Head Movement stat for this to fail even when properly timed. When it works, all strikes fully miss, and a slight damage bonus is potentially given to the next move from the attacker.
-Hold R1 before the strike is thrown: Shell up in a block animation
Strikes will be absorbed by the block, but repeated blocked strikes will result in slight damage being taken and stamina loss by the defender. A fighter that has an abnormally high block percentage in neutral will end up taking a beating, and will also be ripe for a front grapple.
*Judging System
Carlzilla already has this on the Mod Suite, and as appreciative as I am for the work he put in on that, it really should have been an option in game from the moment S-1 was put back in. I don't need to go in-depth here, just have an option for judges for any fights that go the distance, and have three judges that make a decision that isn't 100% clear cut every time, and has the possibility for a draw. That's all.
*Corners and Cutmen and Ring Announcers and Promoters
I want to have an entourage follow our fighters to the ring, with the first one being the corner, the second one being a cutman and the third standing at ringside. If they add a small animation between rounds showing each corner briefly, and have them cheer or jeer from ringside, that'd be perfect. Just imagine Mike Tyson with Cus D'Amato, Kevin Rooney and Teddy Atlas, or Ali with Angelo Dundee, Ferdie Pacheco and Bundini Brown. It'd add a whole new set of people to make and would add a ton of color to the proceedings. I'd also love an option to make a Ring Announcer, who would stand in the ring during the entrances, and a Promoter, who would stand next to the Ring Announcer, and show up in the ring, post-fight with the winner. Those would be a stretch, but would be wonderful additions.
*Make Ringside Better
In the same light as the last suggestion, I don't want all that space at ringside during boxing matches. Force the fights in S-1 to be lumberjack only, and give us a ring that has ringside seating, press tables and photographers all around the apron. Even better, give us this option for all the existing rings, but that'd be some work and then some, I'd think.
*Technical Tweaks
Some improvements that don't fit under any of the other categories.
-Add more options to Recovery, Stamina and Spirit to further separate elites and bums from the rest. New options will be a Very Low and Very High setting that are respectively below and above the already available and unchanged options. This will allow for stamina monsters like Rocky Marciano to be possible, as well as making bums like Charlie Zelenoff be much further below the legit fighters.
-Add the same options to the body part health, with an additional "Injured" setting available for each part. This way, we can simulate a glass chinned fighter better, an iron chinned unnatural damage sponge like George Chuvalo(who was never knocked down in his career) or even set someone up to fight that's not 100%.
-Drastically reduce knockdown on standing strikes in the late rounds, which will make the grapple strikes and actual knockdowns matter that much more, especially with the lower weight classes. And when the Combination 3 connects in late match, don't have the fighter's knees hit the mat. Just have it stagger them back, similar to what happens after a short uppercut lands in front grapple. A new stagger animation would be fun, though.
-A Boxing fight style would at minimum be great, eliminating the facelock knee from non-S-1 fights. It'd be about the same as Fighter, but simply keep affinity on punches, and use a body punch instead of the knee or elbow to get facelock knockdowns.
-Not directly boxing related, but PLEASE give us the option to put in any numerical value for the date of birth, and allow for all standard numbers to be available for weight. My boxers born in the 1800s need this. And if we could get an open value field for place of birth…
-A tale of the tape before the match shouldn't be too hard to implement. Just put a graphic up on the screen with the date of birth, height, weight and nation of origin, hold it on the screen for a few seconds after both entrances and we're good. This would add a huge amount of immersion with minimal effort.
-Give us a toggle to allow for clinch striking like the short uppercut, grapple punch strike and repeated Muay Thai knees. This would let us represent different sets of rules while keeping clinch striking out of standard boxing, it'd fit in some kickboxing sets
-A stupid addition that I'd like that wouldn't be of any use for most boxing stuff would be to add a 10 count option for battle royales. Sometimes I just want to see who would survive if Dempsey, Marciano, Liston and Tyson met in a battle royale. As it is, so long as every boxer has Striking CRITICAL(and all of mine do, aside from Charlie Z), you can still run these, and they're more entertaining than one would expect. But I'd like to have the ten count added as an option, too.
Edit Parts to Improve Boxers
-A larger Center Belt rectangle, and a generic logo lettering part to fit within it.
-Tall and medium height socks so I don't have to keep using boots as sock parts
-Horizontal stripes to fit on the top portion of each length of the socks to mimic the striped socks a lot of 70s and 80s boxers wore.
-More patterns to fit on the boxing gloves, in particular, a big circular pattern to stand in for Grant gloves
-Several patterns to fit over the wrist part, to better make these: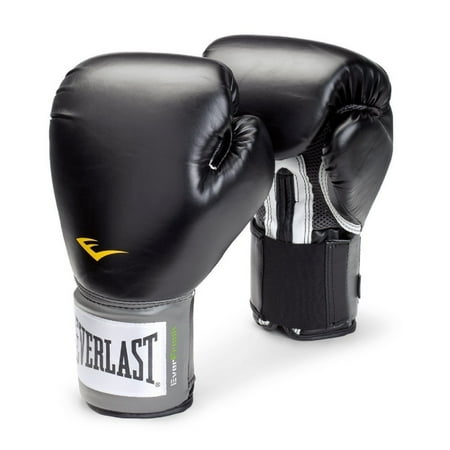 -Forearm Hair, lots of old school fighters could use this
-More mustache parts, but especially one for John L Sullivan
-More hair types for people of African heritage
--New Afro parts, especially short afros
--Jheri Curls
--Flat Tops and Fades
*Suggested Moves to Add
-We need more punches for our boxers. I could spend a lot of time going over all the punches and variations I'd like, but instead, I'll just narrow it down to a few basic ones in each move category that would go a long way towards giving us some solid variations in our boxers. (Cross posted from several places)
[Standing Small Strike]
-Jab to Body (A basic lunging jab to the body
-Body Punch (Same animation as the existing small damage grapple move, small short range punch to the body)
[Standing Medium Strike]
-Lead Hook (A basic lead hand hook to the head)
-High Shovel Hook (A lead diagonal uppercut to the head)
-Low Shovel Hook (An uppercut hook punch to the ribs)
[Standing Large Strike]
-Lunging Power Lead Hook/Gazelle Hook
(We're talking Smokin' Joe Frazier here, putting serious heat into a lead hand hook, exploding towards the opponent. I don't think the move should have a guaranteed knockdown, but would look tremendous when it does put them on their back)
-Double Hook Combination (A Left-Right Hook combo, similar to the jab-hook combo already in the game.
-One-One-Two Combination (Double Jab followed by a right hook)
-Heavy Straight (A non-instant knockdown version of the Force Straight, adapted as a standing strike)
[Small Grapple]
-Quick Upper (A single lead uppercut to the head, delivered fast and light)
-Short Upper Punch (A single clinch punch, taken from the Short Uppercut animation)
-Low Swinging Hook (Just as it sounds like, a similar punch to the Upper Blow, but to the body)
[Medium Grapple]
-Body Punch Combo B (Similar to the existing triple body punch combo, but leaving the opponent stunned similar to other "B" moves,
This is the one move I want the most
)
-Body Punch Combo C (A third variation on the Body Punch Rush, but with no stun and no knockdown, merely leaving the opponent standing afterwards, perhaps knocking them back a step)
-Double Head Hook (Left - Right hooks to the head, no knockdown)
[Large Grapple]
-Body Hook to Uppercut Combo
(A hook to the body followed by an uppercut to the head, perfect for Iron Mike)
-Liver Hook (A hard left hook to the body that crumples the opponent. Similar to the Golden Left, but without the kneeling animation)
-Shuffle Jab Combo (Several jabs, an Ali Shuffle, and a straight Right, this would also be useful for some pro wrestlers with a boxing background and some fancy footwork)
-Sway Step Combination
(Attacker sways, throwing a head hook, followed by three successive opposite hand hooks to knock the opponent down)
-Battering Hook Combination
(Attacker lands a series of six hooks to an opponent who stumbles during the combo and falls face first, perfect for a young George Foreman)
[Taunt]
-Shuffle Step/Ali Shuffle
(A quick multi-step shuffle of the feet)
---
-In closing I want to thank Spike for putting S-1 back in the game, and to let them know that it is not an ignored option in the game. In fact, I've witnessed S-1 matches every bit as exciting and dynamic as I have wrestling matches, and with just a few additions, it could be that much better.